Your CV for a PhD application
In order to be able to apply for a PhD, it is likely that you will have to apply with an academic CV, amongst other necessary documentation. Applying for a doctoral degree with an academic CV is required to highlight your knowledge, qualifications and abilities.
While an academic CV follows the format of a traditional CV, it can vary and expand particularly on the academic background and particular achievements which relate to or reinforce your PhD application.
PhD applicants are recommended to consult the academic CV format that they are expected to follow for their doctoral degree application. The CV format for an academic application is often fairly simple, though it may differentiate between academic institutions. In addition to variation between institutions, your academic CV may require specific content relating to the field of study, as well.
It may be common for many jobseekers to leave a large part of the education section out of their CV and focus more on the work experience section. However, in an academic CV for a doctoral degree, every stage of your academic background should be listed in detail on your CV. The most detailed sections should be your undergraduate and masters studies, but you should also include your secondary education and grades. In general, it is not necessary to include any academic background information prior to your secondary education.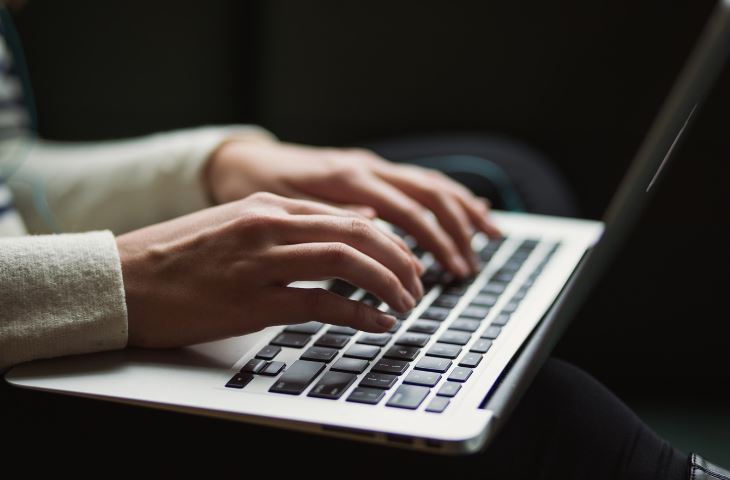 What to include in your academic CV for your doctoral degree
The following information will include a detailed description of each part of an academic CV which PhD applicants can use for the doctoral degree application.
Personal details
Just like on any CV, your academic CV should include your personal information, as well as your contact details.
Education
The most important section of an academic CV where PhD applicants are required to explain their academic background in depth, particularly their undergraduate and masters studies.
This section should be listed in reverse chronological order and can also include any qualifications, awards or prizes which are fitting or academically impressive.
Research and relevant experience
Unlike the work experience section of a traditional CV, the work experience section of an academic CV should be angled towards the field of study. If you worked in a laboratory or had a part-time job at the university alongside your undergraduate or masters degree, then this is precisely the type of job you should be listing on your academic CV.
Any research conducted during previous studies should also be explained in detail, particularly if it is relevant to the doctoral degree you wish to study.
Skills
Similarly to how jobseekers write the skills section of a CV for a job application, this part of an academic CV is about listing the relevant skills that you possess which make you capable of undertaking the PhD. Include any skills which will be needed or useful for your doctoral degree and any IT skills, as well.
Posts of responsibility
This section allows you to demonstrate your teamwork and leadership skills, as well as any projects which may prove further your academic background and knowledge related to the doctoral degree subject. Demonstrate any studies or projects which reflect course organisation and management.
Conferences and seminars
List your attendance at any conferences or seminars and the location if they took place out of your local area. This can show your interests, as well as further steps taken to acquire knowledge that may be linked to your PhD proposal.
Hobbies and interests
This section of your academic CV can also be used as a way to list any reading material you enjoy reading, such as journals, textbooks and other studies. This indicates that you keep up-to-date with the topic or subject, as well.
You can also include hobbies and interests that you would include on a standard CV, However, make sure they are pertinent to the PhD application.
References
You should list at least two referees on your PhD academic CV. Listing referees on your CV for your doctoral degree application is a must and you must also ensure that the referees you choose have given you their permission.
Tips for writing an academic CV for a PhD
It's important to acknowledge that you shouldn't submit the same PhD application for multiple posts. Each academic CV should be tailored specifically to the field of study and PhD proposal.
Extra tips for your PhD CV
Try to keep your CV a maximum of two A4 pages long
Keep the CV format well-structured and clear
Write a draft before the real thing
Ask a university tutor or an academic who knows you to have a look at your academic CV
Double check spelling and grammar
Use OnlineCV to write your academic CV and apply for your PhD feeling reassured that you have created a professional doctoral degree application