How do I make a good CV for an internship?
When it comes to finding an internship or getting on a graduate programme, competition amongst students and graduate students in the U.K. is high, with many sending off job applications for a summer internship or a work placement in the hope of finding their first valuable work experience.
Creating a flawless internship CV is the ultimate way to get that spot on the summer internship programme you have your eyes on. So what exactly is it that recruiters look for and how can you create the perfect internship CV?
Internship CV design and format
One of the most important factors of a student CV is your design and format choice. The first thing hiring managers will take into account is how you have chosen to present yourself and whether your organisation and the information displayed is clear and more importantly, consistent.
It's vital to choose a professional template with a design which highlights your most valuable aspects, such as skills or work experience. Ideally, most recruiters will want to look at the work experience section of your CV before anything else, though if you have completed recent studies, you may feel it more important to list your education section at the top of your CV.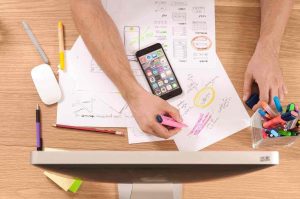 What to include on a CV for an internship
This section breaks up the most critical elements which you need to include and list professionally on CVs for summer internships, graduate programmes and more.
Clear personal details
List your personal details in a clear and simple manner. Name, number and email are sufficient on a CV nowadays, as job applications are almost always completed online, meaning recruiters will want to contact you via email or telephone.
You can also write a personal statement or a CV objective to capture the hiring manager's attention through a short explanation of who you are and why you are interested in the job. You can also use it to reinforce certain skills or knowledge you possess which would help you in the job role.
Relevant work experience and academic background
These two sections are ideally the most important on a student CV. Recruiters want to know what kind of jobs you have already had, whether you have previous work experience in the same field and whether your academic background provides you with any industry-specific knowledge.
An academic background which reflects knowledge of the work industry or type of work in the job specification will aid your job application and strengthen it, demonstrating not only your expertise, but your interest, as well. Writing the education section of your CV is not easy for everyone, as not all of us are academics, but this should not stop you from listing the subjects you studied or the qualifications you have.
Compatible skills
Don't be worried about not having enough work experience or studies which don't pertain to the job role, as this is the whole point in applying for an internship! However, you can use skills and relevant characteristics to prove your compatibility with the job specification to recruiters.
Don't forget: it's not a good idea to exaggerate or make up characteristics to try and paint the picture of an ideal candidate. If the hiring manager calls you for an interview, you want them to want to interview you, not someone you made up!
Interests
A section of the CV which can sometimes be overlooked, your interests are a small yet mighty part of your CV which give recruiters insight into your hobbies and interests. You can utilise this section to boost your job application with interests which pertain the the job role. For example, a graphic designer might have photography and painting interests.
TOP TIP: don't include hobbies and interests which are completely irrelevant to the job specification. Recruiters will only take in relevant information from a CV, so it's better to save them the work and only include elements which support your job application accordingly.
Our top tips for writing a CV for an internship are to make sure your format and presentation is consistent, all information is correct and your key elements all link to the job description in one way or another. Include only relevant information and show recruiters that you're the right candidate for the job!