How to accept a job offer
Hunting for a new job can often be drawn-out and disillusioning. Even after a candidate attracts the attention of an employer they can expect a lengthy job interview and selection process. So when a job offer finally comes in, it's tempting to pounce on the opportunity without hesitation. But this is not always the best course of action. And, as with the rest of the recruitment process, there are accepted formal steps for accepting a job offer.
What is the standard procedure for job offers?
Before you can accept a job offer, you first have to be offered one! Most companies will follow a strict recruitment process to ensure that they get the right candidate for the role. This may involve several steps, including a phone interview, in-person interview and reviewing samples of previous work. There will usually be around 3-5 candidates on the shortlist for interview and the final decision will be made by the hiring manager with input from the employees conducting the interview and HR personnel.
Once the team hiring new employees have made their choice, they will then proceed with offering the candidate the job. It's most likely that the company HR department will first offer a job over the phone before following up with a formal job offer letter.
The job offer letter will contain the terms of the position as previously agreed to with the employer, either during the interview process or by email communication. Job title, salary and benefits details, as well as any other relevant terms and conditions, should all be included.
Job salary and benefits are generally determined at the very beginning of the recruitment process according to the company requirements and budget. Some companies may be open to job offer negotiations, but this should take place during initial email communication with the HR department, or even during the interview. Accepting a job offer and asking for more money after you sign the letter and have agreed to terms is not usually a good idea, as it can suggest a lack of integrity.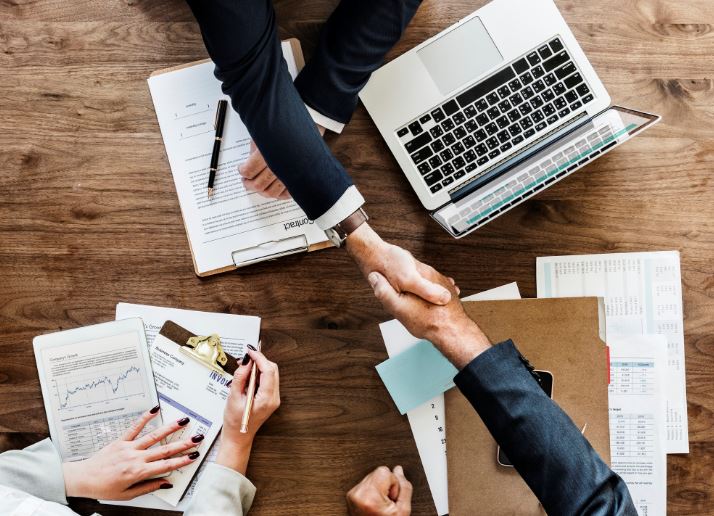 Ways to accept a job offer
How to accept a job offer verbally
The first step in accepting a job offer is simply to say yes! Accepting a job offer over the phone is the most likely scenario, but you could also accept the job offer in person. There are no set-in-stone rules for what to say when accepting a job offer, but it's important to remain positive and respectful. However, you can:
Thank the employee for the offer

and let them know you're happy about it!

Ask for time in

making a decision

if you're not 100% certain. If you do this, make sure to ask about the deadline for your answer. This is perfectly acceptable as

accepting a job offer right away

can sometimes be a mistake.

Ask about any further

steps before starting employment

and about the start date.

Ask when you would expect to

receive a job offer letter

and when you need to respond.
It is usually not enough to only accept a job offer verbally or over the phone. The employer will want to have written confirmation of their new hire as soon as possible, so you should expect to receive a job offer letter following verbal acceptance. Nowadays, this is normally sent by email.
How to accept a job offer letter
Once you have informally confirmed acceptance over the phone or by email, you will receive the formal job offer letter with the details of your position. But while you might think you've agreed to accept a position verbally, your new employer still needs you to confirm the job offer in writing.
This could just be a quick and simple reply to the email containing the letter. However, it's considered courteous to reply with a formal job offer acceptance letter. It also gives you an opportunity to review the terms of the job and double-check they match the verbal agreement you made with the recruiters.
Some important things to include in a job offer thank you letter:
Name, address, date.

Say thank you

for being accepted for the position.

Reiterate the main details of the job offer

, stressing any points you are unsure of.

Reiterate the start date.

Let the employer know you're excited to start at the company!
After you've sent your job offer acceptance letter, make sure you keep in touch with the employer right up to the start date. It's a good idea to call or email with any questions you may have, as it shows you are eager and ready to start your new job!
Still looking for a new job opportunity? Our OnlineCV builder can help you highlight your strengths and put your career back in the fast lane!