How to end a cover letter
Writing cover letters for job applications can be stressful and make applicants feel under pressure when it comes to presenting themselves on paper. While it's not compulsory to include a cover letter with your job application, they are sometimes requested specifically by the company hiring.
Getting it right from top to bottom is crucial when trying to make a good impression on recruiters. Writing a fantastic cover letter and then finishing with a simple or cliché ending can ruin the whole effect of your cover letter, so it's imperative that you research how to sign off a cover letter and which different cover letters endings you should use for different situations.
Applying for a job doesn't merely consist of writing an effective CV, as your cover letter forms an important part of your job application. Read our top tips on how to close a cover letter and send your next job application with a smile on your face, knowing that your effective cover letter will make a good, professional impression on prospective employees.
Our OnlineCV tool is the only online building tool which not only incorporates career tips and advice with a CV builder but also has cover letter maker which you can use to create an expert cover letter in conjunction with your CV.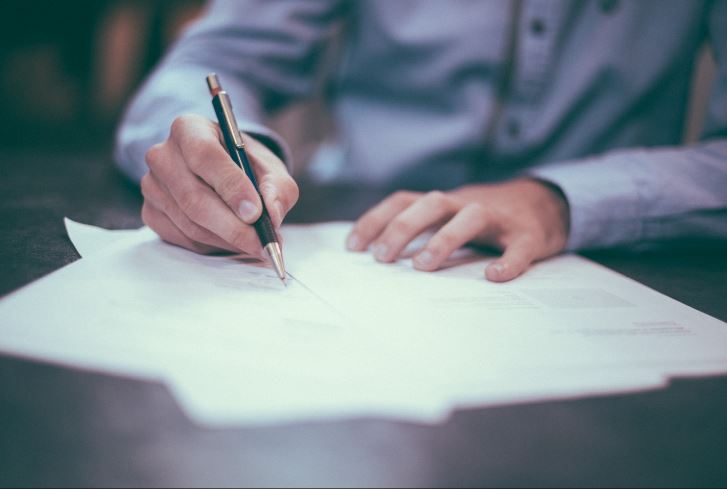 Ending a cover letter
As with your CV, every aspect plays an important part when considering how to write your cover letter. The ending might seem as simple as signing off your cover letter with a "Kind regards" or "Yours sincerely", but it should be well thought through and could be more complex than you might think.
Use these three simple steps to seal the deal when finishing your cover letter:
Make sure you address the reader in a positive or thankful way, i.e., thank them for their time
Show your interest in the position once more
Call for action
Using this as a guide for ending a cover letter is the best way to ensure that your cover letter closing is professional, assertive, but at the same time neither rude, uninterested or too clingy. The key is to end your cover letter on a positive note.
Tips on how to sign off a cover letter
It's always a good idea to bear in mind the following points when ending a cover letter:
Don't drag your sentences out to sound more technical
Be confident
End on a positive note
Avoid sounding vague
How to end cover letter examples
If you're struggling to come up with an effective cover letter example, have a read through the following examples to get some inspiration:
I believe this is an opportunity for me to advance and progress my career further where my passion for the X industry will grow due to X,Y and Z opportunities that Company Name provides for its employees.
I would appreciate the opportunity to meet with you in person in order to explain further how my experience and expert knowledge in the X industry will benefit the X team and Company Name.
I am very interested in learning more about this opportunity and discussing how my expertise in this area will be beneficial to Company Name's success.
If I am offered this position, I will endeavour to exceed expectations and develop my expert knowledge further.
If you want to be brave and stand out from a crowd that constantly writes, "I look forward to hearing from you", make a more daring attempt and specify when you will be contacting them. Your call to action statement is crucial when signing off your cover letter. Just remember, if you specify a follow-up time, you actually need to follow through and contact them!