How to get (and excel in) the UK's best remote jobs
If getting a remote job in the UK has always been your goal, you're in luck! A lot has changed in the British job market in a relatively short amount of time. After years of companies making uncertain steps towards telecommuting, remote jobs are fast becoming the norm in the UK.
Naturally, the COVID-19 pandemic of 2020 has done a lot to change the practicalities of businesses today. Yet, if you've long dreamed of working from home full time, there has never been a better time to look.
In this article, we're going to explain how to get a great remote job within the UK. Keep reading to discover everything you need to know about getting hired for a telecommuting position and how you can impress your new employers as soon as you get started.
Is remote work the right choice for you?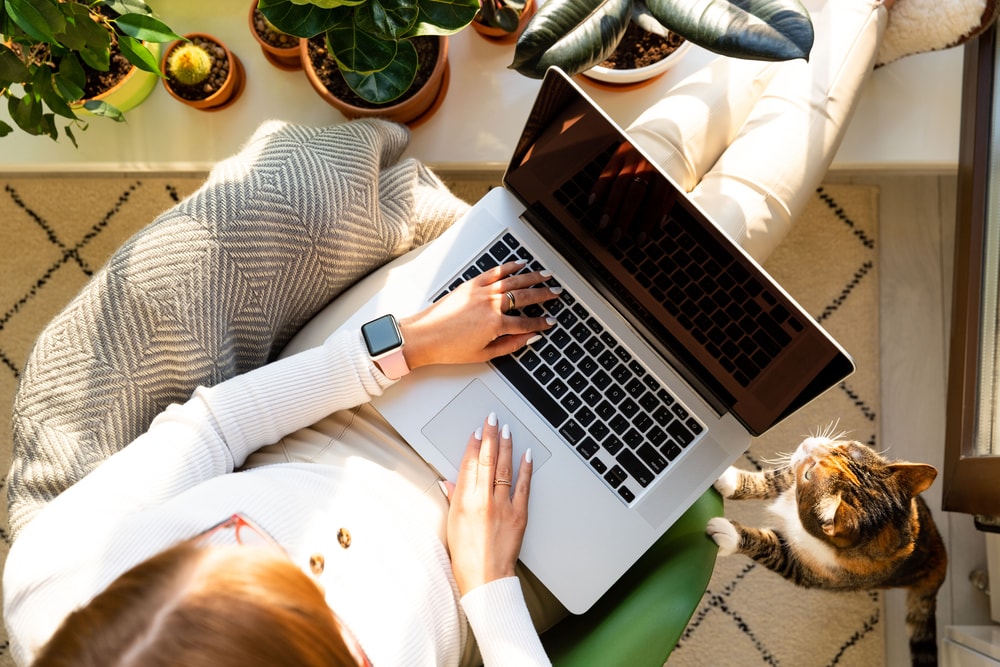 Before you really get started in a job search for a remote position with a company, it's important to consider the pros and cons of this way of working.
Some professionals and personalities will excel at telecommuting whilst others may find it causes more headaches and than it is helpful. Find out below how remote working may complement or clash with your lifestyle.
What are the benefits of remote working?
There are rich rewards to be reaped when you work remotely. Many of the biggest and best opportunities it offers are better control over your daily life. It does away with the dreaded commute and for those previously travelling over 45 minutes in one direction to get to work, it can greatly reduce stress and improve job satisfaction.
In summary, the core benefits of working in a remote job include:
No daily commute to and from the office
More flexibility in your day
A better work-life balance
Improved productivity in many cases
More time available to interact with your family
No geographical limits to where you can live or work (internet connection dependent)
The chance to change your workplace scenery to suit your individual needs
What are some of the risks of working fully remotely?
As with anything, there are risks and downsides to working away from an office or a fixed site. One of the biggest differences is the lack of social interaction you'd normally find when working physically alongside a team.
However, there are a few other concerns you might run into. For example, despite remote jobs offering a lot of freedom in your home life, it is also possible for the lines to blur between home and work. You could actually find yourself working longer than you normally would.
The biggest downsides of remote jobs are usually the following:
Poor internet connection can wreak havoc on your day
Difficulty time managing
Less space between work life and home life
Little-to-no workplace socialisation
Over or underworking can happen easily
Where to start when planning a remote working career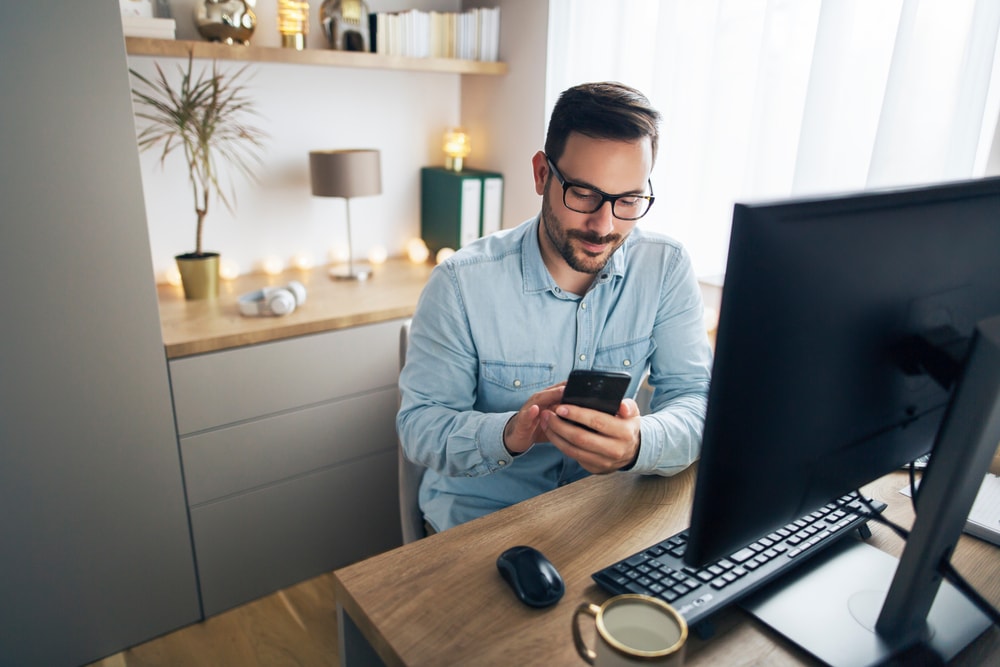 The first thing you need to do before you embark on your search for a telecommuting job is to be mindful of the differences you may encounter compared to a regular office position.
It's important to recognise that you'll need to take different approaches when looking for a remote job rather than a "regular job". One of the first big decisions you will need to make is whether you want to work as a full-time worker for a company or as a freelancer.
Full-time remote jobs will likely be more competitive but will offer more stability. Freelance remote jobs will be more plentiful but could offer less financial security.
Once you have a clear idea of which kind of employment you're going to target, you can start to look around to see what type of work is available.
Where to find remote jobs in the UK
The beauty of remote jobs is that you aren't just tied to UK-based jobs. You are also free to target opportunities in Ireland, the US, Singapore or anywhere you can find appealing positions.
Obviously, if you do look for foreign-based companies, consider some of the issues that might arise. These could include being paid in a foreign currency, tax implications and also whether you need a specific type of CV like a Europass design, to target the overseas job market.
Where to look online for remote jobs
Many of the mainstream job sites will list remote positions, although they will often be tucked in between other traditional office-based jobs. Therefore it might help to refine your search by using the keyword "remote".
However, to really nail your search it can also help to make use of the increasingly popular range of remote work websites. Whilst these can really focus your hunt for remote jobs, be aware that you'll come up against a lot of competition from other would-be telecommuters.
The best UK and overseas sites to use for a full-time and freelance remote job include:
Reed
Flexjobs
Guardian Jobs
AngelList
Remote.com
Remoters.net
WeWorkRemotely
Upwork
How to get a remote job
As we've already hinted, finding a remote job requires some different approaches to self-marketing. You should especially emphasise important skills such as time management, discipline and great communication. These will matter more than they normally would in other jobs.
If you've already had some experience working remotely (and let's face it after 2020 most of us will), mentioning that you have done so on your CV or during the interview stages could be of great benefit.
Nevertheless, the process of getting hired remotely, broadly follows the same steps you`d normally expect. You need to write a killer CV, get picked for the interview and show off your interview skills.
The main difference is that the face-to-face part of the process will probably be via webcam or telephone. However, this can remove some of the stress from the situation such as worrying about how early to get to the interview and some of the issues involved with body language.
What software will you need to know about?
Familiarity with types of software that make remote collaborationpossible in businesses will stand you in very good stead in your job search. When you're tweaking your CV for a remote role you would do well to show experience in the following:
Slack
Zoom
Jira
Skype
Google Drive
Microsoft Office 365
Microsoft Remote Desktop (RDC)
How to make an impact in your new remote job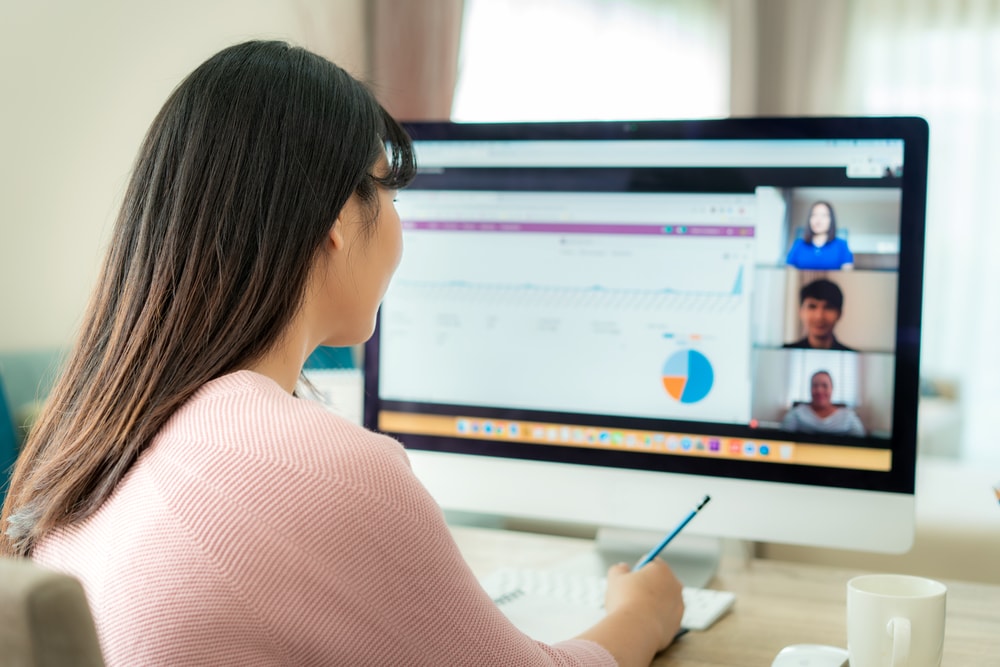 Success! You got the job! So now what?
Now that you've got through the difficult part, you need to make sure you impress your new employers and fellow team members. In this sense, a remote job isn't so different from a regular position.
You should meet deadlines in a timely manner, show a willingness to go a step beyond and demonstrate a cooperative work ethic. This is what you'd be expected to do in any job.
However, to really show that you're a great fit for a remote job, you need to communicate clearly and often. Using whatever group chat, email or team management software you've been given by your employer, you should aim to keep in regular contact with your line manager and fellow colleagues.
The most important element of all this is that your presence should be felt, even if you're physically not in the room with your team.
This also goes for face-to-face meetings. You must make sure to show up on time and practice proper webcam etiquette. This includes:
Not talking when others are talking
Muting your microphone or wearing headphones when you're not speaking
Avoiding the use of distracting Zoom backgrounds
Turning off your webcam if your internet connection is poor
Informing others if you cannot hear them
What you'll need to succeed when remote working
There are many useful "tools of the trade" that a remote worker might find useful. These will help make your working environment more comfortable and productive. They include:
A comfortable chair
A functional laptop or PC
A clearly defined workspace
A decent monitor
Natural light
Working webcam and microphone (these might be built into your laptop or screen)
Stable internet
In addition to this, it's important to set a clear distinction between work time and personal time. Letting the two overlap will make it harder to concentrate on your professional tasks, whilst also running the risk of work overrunning into your free time. Working to a fixed schedule and sticking to it should alleviate these issues.
There are more opportunities for remote work than ever so now is certainly the time to make the most of it. When you set yourself the goal of telecommuting be sure you carefully consider how you will adapt to the changes. By being methodical and planning well you should be able to make the change without issues. Good luck in your search!