How to land your first job after university
The world has changed greatly since the times our parents and grandparents were young and looking for the first job. Sure, if new technologies made the job hunt more convenient than ever, it's also true that the competition is high, possibly the highest it's ever been.
A degree is not a guarantee that you've learned the necessary skills and made contacts in the field anymore, but rather a necessary step that nowadays is taken for granted by recruiters. So how do you prove that you're the best candidate when you've just come out of university and have a curriculum with little or no experience?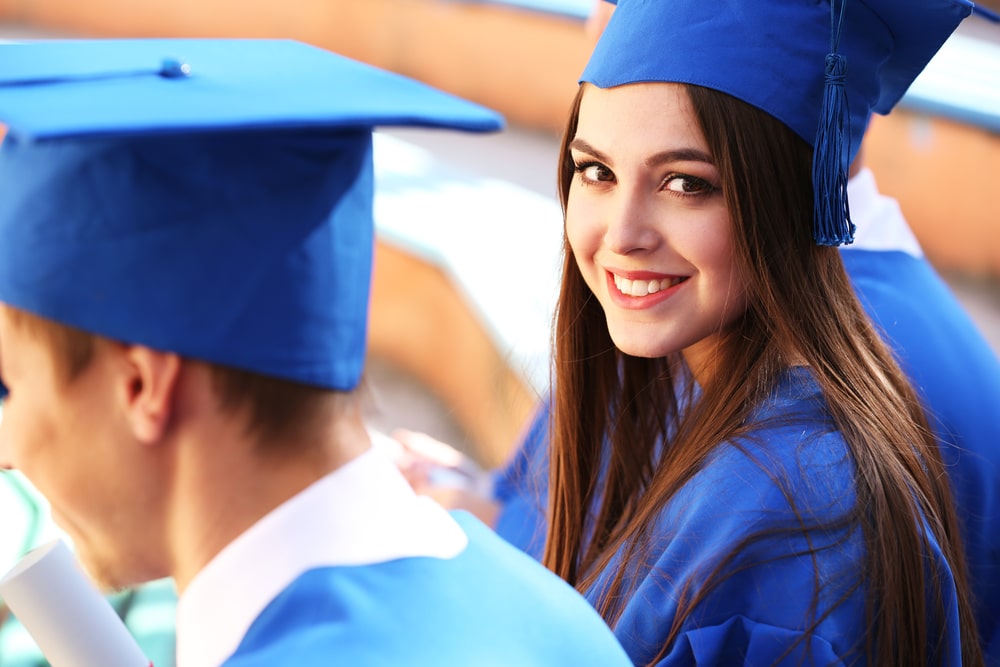 This guide will help you land the first job after university thanks to tips on the best places to search and how to create a CV that will make you stand out.
Where to look for a job after uni
If you want to uncover the best opportunities, you must look in the right places. Of course, these will depend on the specific industry you're trying to enter, but here you'll find a few suggestions.
Find a job online
Of course, the platform that everyone's using is LinkedIn. If you're not on it, you should create your profile now. Thanks to its useful filters and easy applications, you will be able to submit your CV for jobs from your phone in seconds.
However, make sure to take advantage of its full potential by working on your online networking. On LinkedIn, you can find acquaintances that you have in real life, academics that have instructed you, but also your potential future coworkers. Find who the influential people in your field are and discover what they talk and post about.
Once you move off social platforms, it may take a little more digging, but the internet still has a lot to offer. Make sure to follow the blogs of people you admire. This way, you'll read about their experience in the industry but also even learn about potential collaboration opportunities.
Finally, search on Google for professional associations and similar organisations that can put you in contact with the right people. These entities plan networking events and debates, release publications, and run seminars and courses. Chances are, you'll learn something new and possibly even find a job opening.
Take advantage of graduate schemes
If you live in the UK, you are in luck. For those who have recently finished university, graduate programmes are special plans that private companies and the government have in place to hire highly qualified graduates, train them, and fast-track them for permanent positions. 
Graduate programmes are extremely competitive and the hiring process can take months but they are available in a great variety of sectors and are usually much better remunerated than traditional internships.
Don't forget your contacts IRL
Sure, technology is a fantastic tool that can open many doors, however, young graduates often tend to forget the old-fashioned way of networking. Start from your circle: classmates, professors and tutors, your parents and family members. 
Chances are, someone knows someone who can help you with mentorship, introductions, or pointing out openings to you. 
How to create an impressive CV if you are fresh out of university
Many recent graduates feel insecure when it comes to writing their first CV. However, they probably have much more to say than they think. 
Here are some tips to craft a resume that will make you stand out from the crowd even when you don't have work experience.
Work the job description
Having an updated CV at hand is always useful for quick applications. However, you will not be doing yourself a favour if you don't tailor it to the specific requirements of the job you're applying for. 
HR professionals can spot a pre-made CV and cover letter from miles away. What they want to see instead is someone who took their time to really study the opening, research the company, and make sure their profile matches what the recruiter is looking for.
A good way to do so is by using keywords specific to the industry and position you're after. They show specialist knowledge and allow for a quick read of the CV.
Make it visually appealing
Speaking of readability, no one likes a document that is stuffed with words and written in tiny characters. Use the white space on the page by strategically placing bullet points, shortening sentences, and dividing the CV into clear sections. This will save the recruiter time and eye strain.
When it comes to design, choose a style that is relevant to your industry. If you're a creative, then it's a good idea to show it. For everyone else, however, it's best to choose simplicity and clarity over crazy colours and fonts.
If you're in doubt, there are online CV templates that can help you speed things up and keep them catchy and professional.
Don't undersell your experience
Many graduates think that just because they have never held a full-time position before, they have nothing to write in the work history section of their resume. In most cases though, they have accumulated valuable experience during their university years.
The skills that you have acquired and that you can use professionally can come from several different places:
Summer jobs and internships

Volunteer activities

Tutoring and mentoring at university

Hobbies such as sports
Let's say, for example, that you have worked as a cashier in a major chain during the summer. It may not seem relevant to the job you're applying for now, but it actually taught you how to deal with customers and manage money with great attention to detail in a fast-paced environment. You developed abilities that can be useful in sales, customer service, finance, and more.
The way you present these gigs and activities is crucial:
Use numbers and percentages as much as possible

Focus on achievements rather than job descriptions

Make sure that

transferable skills

are easily recognisable
Remember that the goal is not to fill out as much space as possible on the page but rather, to convince the reader that your knowledge and expertise give you exactly what it takes to thrive in your new job.