How to sign off a cover letter
Signing off a cover letter can be problematic if you're not sure how to address the recruiter or on what note or terms you should leave your job application. Your cover letter sign-off is a small detail that might seem insignificant but written incorrectly and your cover letter sign-off could ruin the whole letter.
Ideally, if the recruiter is reasonable and likes your professional profile, making a small mistake with how you sign off your cover letter shouldn't get you into too much trouble. That said, it's better to research cover letter sign-offs and get it right, as you don't want such a small thing to get in the way of your job application success.
If you're thinking more about how to end a cover letter, i.e., writing the finishing paragraph and leaving things formally but powerfully, read our blog post on how to end a cover letter.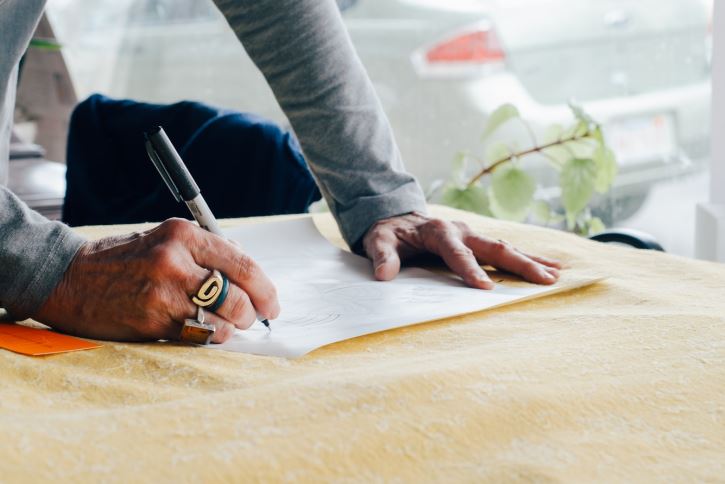 How to sign a cover letter?
Writing a cover letter is one of the most important and influential parts of your job application. Recruiters usually read the cover letter before the CV so it's important to make a good impression. How you sign a cover letter and close your letter will either leave recruiters impressed by a well-rounded and professional cover letter, or otherwise disappointed.
Mirror the language of the job description and use professional jargon to demonstrate your knowledge in the field. You can also read about the company, how they work and look at their writing style on social media, the internet and the company website to better understand how to sign a cover letter.
Read the next section for the most popular ways of how to sign off a cover letter in the UK.
Best cover letter sign-off
Here are some ideas on the best cover letter sign-offs.
First of all, it is a good idea to read the job description and browse the company website for a tone or register to gauge the style of the company. If you can sense the formality of the company, you can decide accordingly between the following cover letter sign-off phrases:
Yours sincerely,
Regards,
Kind regards,
Best regards,
Thank you for your consideration,
These cover letter sign-offs have been chosen by us for how to sign off a cover letter in the UK. These phrases are the most commonly used phrases for cover letter sign-offs in the UK.
Print name or sign cover letter
Nowadays what with job applications being sent by email, it's common to simply print your name at the end or you can choose to sign it electronically. It's unnecessary to print the letter off and scan it back into the computer unless it is specified specifically by the hiring company.
For more cover letter writing advice, read up on cover letter format and how to begin a cover letter. When you send a job application, a lot of the limelight is given to the CV and it's easy to forget about the importance of a cover letter and the powerful impact it can give to your job application. You can also view cover letter examples to get an idea of how to sign off a cover letter.
Creating a cover letter is now easier without cover letter builder that coincides with our resume builder tool. Create a combined job application with a sleek design and use the handy tips to write the ultimate cover letter.