How to start a cover letter
Unlike cv, cover letters aren't used for every job application, recruiters can sometimes request a cover letter specifically or choose to incorporate them as part of the company's job application process. Should you need to write a cover letter for a job, it's imperative that you know how to start a cover letter and set off on the right foot.
If included in a job application, a cover letter forms an essential part of a job application, with the aim to persuade recruiters that you are the ideal candidate for the job. Therefore, it is essential that the beginning of your cover letter intrigues the hiring manager and more importantly, is well-written and presented.
Another way of ensuring your cover letter is well-presented, is by using OnlineCV's cover letter creator to create a cover letter without worrying about format or templates and view cover letter examples, as well.
This blog guides jobseekers and advises them on how to start a cover letter, as well as other cover letter writing tips and advice. Continue reading to understand further aspects such as how to start a cover letter when you don't know the name of the recruiter or hiring manager.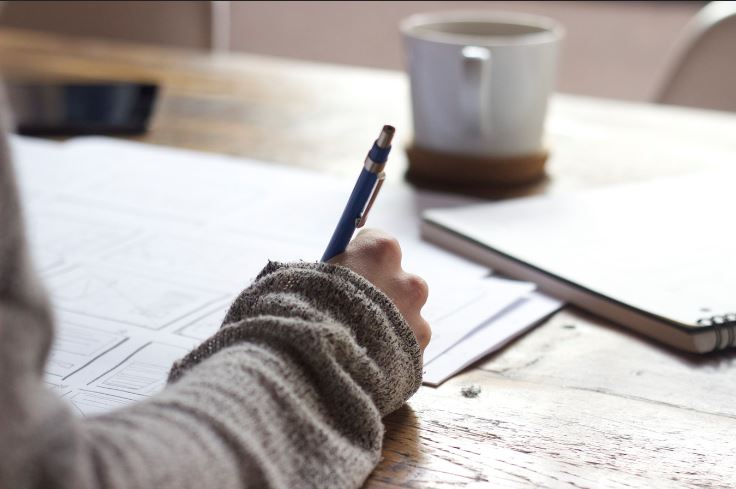 How to start a cover letter tips
Before starting your cover letter, be sure to do the following things:
Research the company and job post
The first thing you should do is research the company, the type of job and anything else which may affect information written in your cover letter. Ideally, you want to be able to associate yourself with the company and its values or be able to connect yourself personally in another way.
Researching the company is also beneficial due to aspects such as:
Which kind of writing style to use in your cover letter
View texts written by the company on their website to understand the professional writing register that they use and the type of language. Follow the same register in your cover letter and try to use the same terminology, as well.
The name of the recruiter
Often job listings are listed on a company website or listed using the company name on online job search platforms. This can cause problems when working out to whom you should address your cover letter. Most company websites have an "about us" page with information on their employees and their job titles, meaning you could find the name of the recruiter on the company website. Alternatively, you could use online platforms such as LinkedIn to work out how to start a cover letter when you don't know the name of the recruiter.
Research the job role correctly
In order to create an effective cover letter, it is vital to research the job role perfectly and understand more about the company and the way you will be incorporated if you are hired. Research the company and read up on what they do and how you could contribute to the company if you got the job.
Discovering the above information is key and once you have the answers, you will be able to start your cover letter and show recruiters that you are well informed. Demonstrate how your skills and knowledge make you the ideal person for the job and capture the recruiter's attention.
How to address a cover letter
One of the first questions jobseekers want to know when they ask how to start a cover letter is how to address it. It can be difficult to interpret whether an address is necessary at all, as cover letters are often sent via email or even via online job platforms. However, in most cases, it's still necessary to address your cover letter.
Your cover letter should be addressed to the person who will read the cover letter. This is usually made clear in the job listing, although it isn't always easy to detect. Ensure that you read the job description instructions properly as quite often the recipient of the letter is included. If you can't find the name of the recruiter, there is no damage in calling to find out. You might even find yourself chatting to the recruiter and get off to a better start than you thought.
Always address: Dear Mr/Mrs/Miss/Ms Surname
Unless the recruiter has written "send your cover letter to Liz at name@email.com", you should automatically address with a title and surname.
Previously, it has been acceptable to address a cover letter with "Dear Sir/Madam". Although it is not unacceptable to do this nowadays, it also doesn't look particularly caring or genuine. Finding the name of the prospective employer means that you have either paid attention to the job listing or done your research—both of which gain brownie points.
Viewing cover letter examples is a productive way of understanding more about cover letters and how to start a cover letter. It's also ideal for inspiration and ideas, as well as other types.
Formatting a cover letter
Upon starting a cover letter, the writer should decide how they wish to format their cover letter and which approach to take. This is important as recruiters will take your format choice into account and analyze whether or not your cover letter is clear and well-presented.
This entails everything from choice of font and the use of clear paragraphs, to page layout and length. Your cover letter length should be around half an A4 page to 1 A4 page.
Read more about formatting a cover letter to make sure you get it right first time when starting your cover letter for a job application.
How to begin your cover letter
The opening paragraph should state why you are getting in touch and maybe even catch recruiters off guard with an interesting fact, personal achievement or something in particular that you like or admire about the company, intriguing them to read more.
Make it short and snappy, explaining in a professional tone why you are applying for the job.
For further information on topics other than how to start a cover letter, read about cover letter writing on our website.