How to Write a CV When Applying for an Internal Position
If you're ready for the next step but don't want to leave your company, then you're in luck. You work for an organisation that you appreciate and that appreciates you and you're moving forward to grow personally and professionally. There are plenty of people who would like to be in your shoes.
That said, applying for an internal position can be harder than what most professionals think. Yes, you have a series of advantages over external candidates. However, you have no idea what the calibre of your competition is. Underestimating internal recruiting is, unfortunately, very common and can cause many to waste a great opportunity.
You should put in the effort, the same you would in order to enter a new company. That includes updating and polishing your CV, getting in touch with key individuals, and nailing the interview. Keep reading to find our best tips.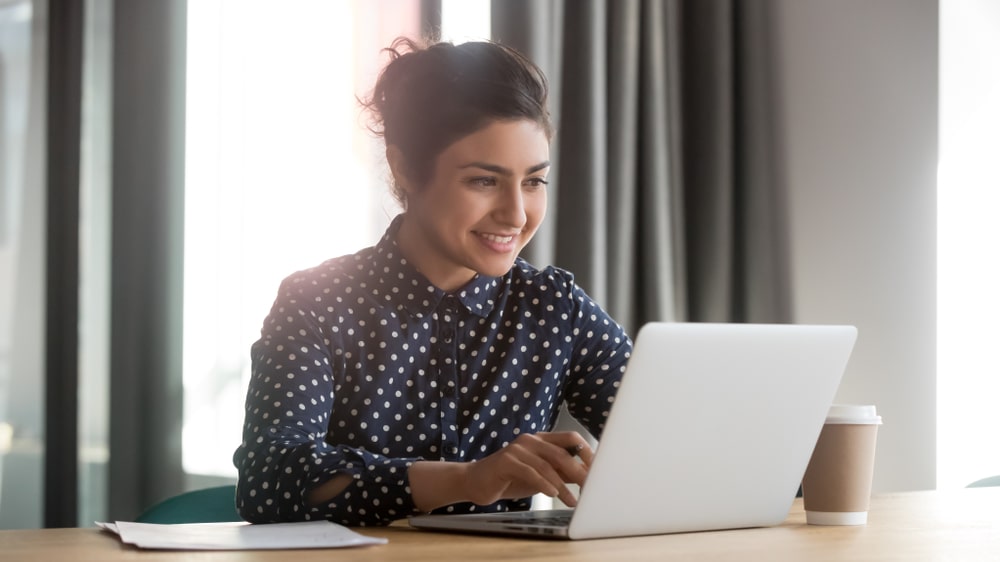 Do you need a resume for an internal interview?
Many think that a CV is not necessary when going after an internal position. Yet, as with any other recruiting process, your resume could make or break your application.
It's true that you already work in the company and you may even be a face well known across the office. Yet, this doesn't mean that HR and your future manager know anything about your daily tasks and accomplishments. You may still need to make a good first impression. The bigger the organisation, the more this is true.
Also, by taking the time to tailor your CV to the specific opening, you will show them that you take the process seriously and are willing to go the extra mile to reach your goals. 
Finally, you'll allow the recruiters to place your document side by side with those written by other applicants and compare your profiles directly. Remember, if you save hiring managers time and effort, you're already earning points that will work to your advantage. 
How to tailor your CV to an internal position
As with any other application, you should make your resume as specific as possible. By updating your curriculum vitae often you will have made your life easier.
The following are a few ways to make sure that your document is job-relevant:
In the

summary

, state the position you are applying for directly and add in a few words about the valuable competences you can offer

Go into detail

. Don't limit yourself to list past positions. Rather,

highlight your accomplishments

, including projects you have lead successfully and awards you might have earned. If you're aiming at a managerial position, pay special attention to training of new staff, supervision, and similar responsibilities.

Show your commitment

to career progression. Have you completed courses, attended conferences, and/ or are a member of professional associations? Make sure to mention it.
This is your opportunity to make your skills shine. Especially if you're trying to enter a different department, the CV should convince the reader that you have what it takes to succeed in your new position.  
It's important that you include practical examples in the document. Just like the work history part, your skills section should focus on results rather than being a simple list of buzzwords.
Actionable tips for a successful internal application 
It's true that, compared to external applicants, you enjoy a privileged position. Not in the sense that you'll be hired more easily or automatically considered over the others. 
Rather, your viewpoint will allow you to acquire knowledge and advice that is precluded to others. Use this to your advantage to arrive prepared at the interview and submit an outstanding CV.
Learn all you can about the position
Of course, it's best practice for all job seekers to read the job description in detail and contact the hiring manager to ask relevant questions. However, you can actually talk to people in the department and even to those who are already in the position you're interested in. 
By understanding the requirements you'll be better equipped to prove you can meet them. 
Build your network
This should be done from day 1 at a new company. Having quality professional relationships within the office won't only make your workday more enjoyable and open the door to future opportunities, but will also prove HR that you are a good team player.
Even if the job of your dreams is not open now, get in touch with people in that department and ask to shadow them or help with tasks they can delegate. Once the position becomes available, you will have proven yourself proactive and resourceful.
It's also extremely important that you have your current manager's support. For as much as they may be sad to see you go to another team, a good supervisor will do what they can to help you grow professionally. 
Going behind their back won't only cause friction but also show lack of proper communication and professionalism on your part.
Don't forget about your current colleagues. HR will look for references beyond your direct manager and will be pleased to see that you have the support of your team.
Be ready for the interview
The recruiter may know you personally but this doesn't mean that you should be overly relaxed. Take the meeting seriously and act as you would during any other job interview. 
Keep in mind that you may have to prepare for difficult questions that you would not have to face with another company. For example, what are you going to do if you don't get the job? Will you stay in your current position or look somewhere else?
As always, focus on positive language and refrain from badmouthing your team and responsibilities. Being excited about the next challenge is the right attitude but showing you're over your current ones is not.