One of the most daunting topics to do with getting a job, a promotion or improving your work conditions is salary negotiation. While it can seem tricky and awkward to talk to Human Resources or your manager about your pay, it is something that everyone has to do at some point in their career if not many times. There are different ways to go about salary negotiation in the UK and something that everyone should keep in mind is that it is a two-way street, but this doesn't mean that you are against each other!
Remember that salary negotiation doesn't always signify a pay rise or promotion, as there are alternatives to negotiating salary. In the case that your employer is not able to give you the salary you desire or require, other elements of your contract can be negotiated, such as your annual leave, bonuses, paid holiday etc.
Salary negotiation can occur when deciding on a job offer or while working for a company. So, what do you say when negotiating salary and how should you go about it?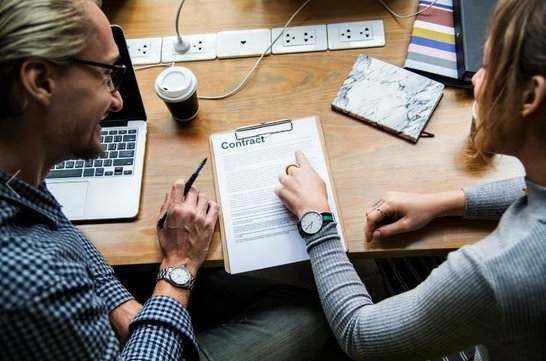 How to negotiate salary
What to say when negotiating salary doesn't have to be complex or heated. Instead, try to work together with your employer to make a reasonable agreement that works for both of you. If you are not happy with your salary or other contract conditions, it is vital that you express yourself and communicate your concerns. This makes for a more comfortable working environment and also helps to strengthen relationships in the workplace.
The following tips on how to negotiate salary in the UK apply to individuals in general. However, there are also more tips on how to negotiate salary over the phone further below.
Avoid stating how much you would like and first let the employer state the salary they are willing to pay.
Research your job post well and read up on the average salary for your job role in the UK.
Don't rush or stress about making quick decisions.
React slowly; looking pensive can even cause your employer to carry on talking or improve the stated salary conditions.
If your employer has met their highest salary budget and you are still not satisfied, think about other aspects of your contract that you could negotiate to meet a happy medium, i.e., annual leave, paid holiday and bonuses.
What to say when negotiating salary
Sometimes the best thing to say is nothing at all. This salary negotiation technique often works in favour for most jobseekers but it is crucial that you are not rude with this approach. Listen carefully to everything explained and aim to look pensive. This can often spur the employer to carry on speaking and even raise the salary. Obviously, if this doesn't work, you should say something!
If you feel unhappy with the amount offered, communicate your concerns by expressing your interest in the job and explaining what you feel your knowledge and skills entitle you to earn in your job position.
Make sure that you are not aggressive with this salary negotiation approach and that you keep communication as friendly and open as possible.
How to negotiate salary over the phone
Negotiating salary on the phone can be tougher as not being physically present creates a stronger divide and more friction. You are unable to see the other person's body language or reactions and long pauses can be confused with signal loss, too.
Here are some tips on how to negotiate salary over the phone:
Allow the recruiter to explain the work contract conditions and salary.
Listen carefully and make sure you appear cooperative.
Don't make any rushed decisions or accept a contract with which you are unhappy.
If you're certain that the company wants to hire you, express your doubts and see if they comment as to whether the contract is negotiable.
If you want to see your contract on paper or have the conditions emailed to you, simply ask them to email your contract to you or arrange to meet to discuss further, enabling you to negotiate your salary more comfortably.
How to negotiate a pay rise
If you feel that the time is right and want to know how to negotiate a pay rise in the UK, think about the following things beforehand:
Prepare yourself by analysing your old contract and the type of contract or improved conditions that you would like.
Research how much you are entitled to in your job role with your amount of work experience
Be realistic; don't go asking for miracles or your demands won't be taken seriously.
Back yourself up with reasons for why you deserve a raise, i.e., performance, project success, etc.
Take advantage of opportunities and open doors, e.g. if your company is hiring for a position higher up, why not apply for the job?
Timing is key: if you know that the company is growing or at an economically strong point, this is a good time to negotiate a pay rise.
When applying for jobs or preparing a CV for a higher position at your company, think carefully about the most important aspects that you should include and be sure to present a CV which highlights your experience and knowledge in the field. Using our OnlineCV builder is a great way to create a CV that will aid salary negotiation and prove to recruiters that you are skilled in the particular field.