Similarities and differences between a CV, resume and cover letter
Due to the different types of documents, application processes and recruiting systems, job applications can seem complicated. However, they don't have to be. When you apply for a job, the single most important document is usually your CV. This is given the most importance because it is a summary of your personal and professional profile. You can also choose to write a cover letter to accompany your job application and in fact, sometimes companies will request them directly. It's important to know the difference between a CV and cover letter and to be aware of the similarities between a CV and cover letter in order to create the perfect job application.
Job applicants should also pay attention to the CV that they are writing and the type of English that they use. For example, in America, a CV is called a resume. There is little difference between a CV and resume, although applicants should bear in mind that American and British English have different spelling and vocabulary. When applying for a job in Europe and particularly in the UK, British English is more appropriate for your CV.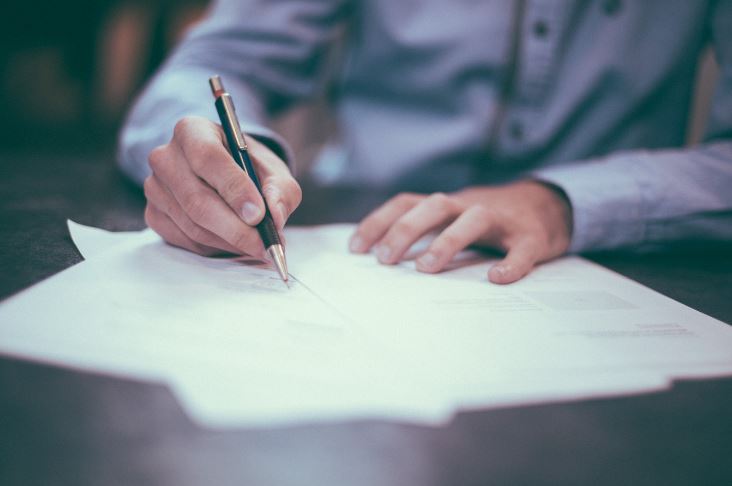 Difference Between a CV and a Cover Letter
Although there are similarities between a CV and a cover letter, they are two separate documents which should not be confused when applying for a job. Read the following information on cover letters and CVs to get a better idea of the difference between a CV and a cover letter, how to write each one and when to use them.
A cover letter is used as an introduction to your job application and a way of presenting yourself to the recruiter or hiring manager. This presentation letter should ideally be no longer than one A4 side and cover letter format should be clear, well organised and include an introduction, main body of text and formal closing.
A particular difference between a CV and cover letter is that the details that you include on a cover letter should not be as expansive as a CV. Instead, the key skills, knowledge or experience that make you a strong candidate for the job post should be highlighted and used to reinforce your compatibility with the job role. Your cover letter is read by recruiters before your CV, so it's crucial that it is captivating and interests recruiters. Mention an achievement that you're proud of or a particular skill which would help you to do the job well. This will give recruiters a positive attitude towards your profile before they have even looked at your CV and it will also make them want to carry on reading!
A CV is a document that is usually 1-2 A4 pages long. It gives details on relevant work experience, education, skills and other parts of your personal profile which serve as positive attributes to the job application. It should summarise your professional and personal profile without going into a lot of detail. You can then choose strong points and aspects to elaborate on in your cover letter.
When to Use a Cover Letter or CV?
When applying for a job, applicants are always expected to apply with a CV. However, a cover letter is not always necessary, so you can look at a cover letter as an optional document for job applications. In general, companies will give clear instructions on job listings and may request a cover letter. If it is not stated, you can choose whether or not to include a cover letter with your job application.
Similarities Between a CV and Cover Letter
Both your CV and cover letter should:
Capture the recruiter's attention
Only include relevant information to the job listing
Be well presented and formatted correctly
Create an image of the ideal candidate for the job
For an easier way of constructing your CV and cover letter, use an online CV builder which guides you through the process and ensures that your job application will make an impact!