Summer job or internship? What's the best choice for your career?
A question many students ask is whether it's better to get a summer job or an internship when school's out for summer. It can be a tricky choice, especially when you need to balance career experience vs earning money for your day-to-day life.
It doesn't matter if you're at college or university. Both internships and summer jobs are the mainstays of many young people during their years of study and both can be potentially advantageous for your CV.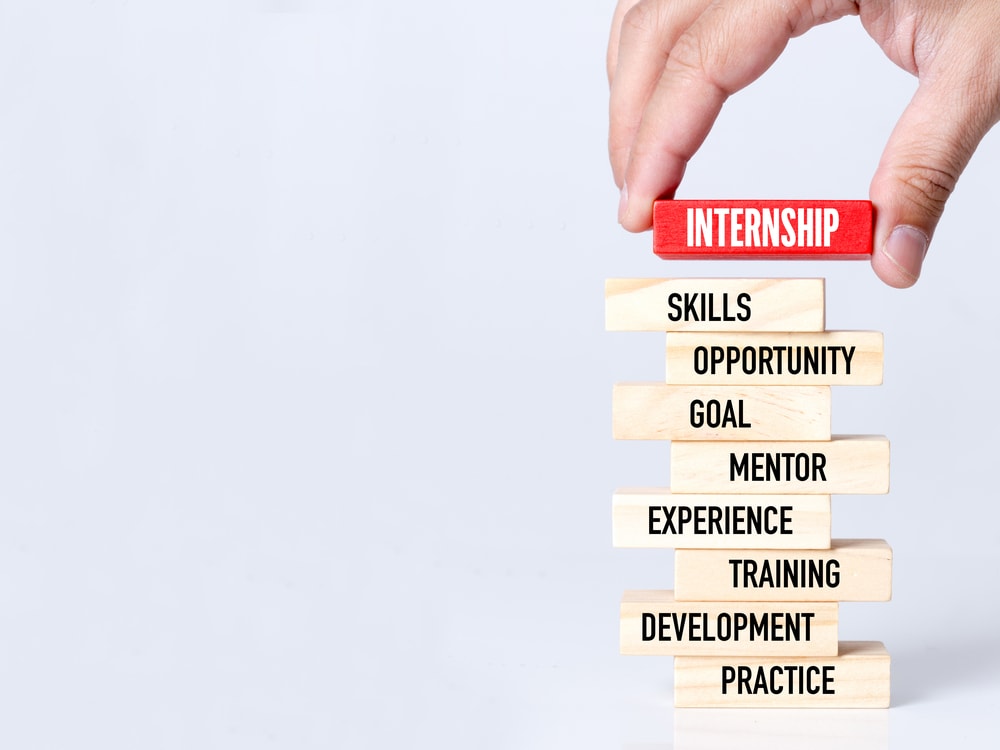 To give prospective candidates a better idea of which option is best suited for their exact situation, this article takes a closer look at all the different factors by examining:
The pros and cons of internships and summer jobs
Which option has the best career prospects
How to write a cv for a summer job or internship
Remember, if you're looking for help creating a CV from scratch for any role, you can easily get a headstart with CV builder which will help you design an impressive document in minutes. Try it now to get your career rolling.
Getting a summer job, is it worth it?
Whether you work in a supermarket or get your experience helping out at a music festival, summer jobs offer not only money but valuable hands-on practice of real working-world situations.
If you're thinking about how to get a summer job, it's best to check in with local businesses or online to see what vacancies are available. See if you can find an opening that strikes a balance between any practical experience you can use in your future career and a steady income.
In some situations, however, summer employment might be the only realistic option for students. Especially if they are relying on a job for income. If this is the case then summer work is certainly the safest bet.
Do summer jobs offer enough relevant experience?
It's not fair to say that summer jobs don't offer real experience. They don't have the same focus as internships nor do they necessarily provide you with the key skills for your ideal career they are brilliant at teaching important soft skills.
A summer job on your CV can still pack a punch. There are numerous abilities that will get tested out that employers will be eager to see on our CV. These include the likes of:
Organisation
Responsibility
Customer handling skills
Time-keeping
Interpersonal abilities
Pros and cons of summer jobs
There are both compelling pros and cons of working a summer job. Some of the advantages include the fact that:
They are always paid
They give you valuable workplace experience
They give you practice creating CVs and submitting job applications
They often easier to get
You may be able to work in the same job over many summers
On the other hand, the disadvantages include factors such as:
A summer job might not help you get a job in your field of expertise
They pay less than some internships
Schedules could include weekends and national holidays
Shifts can be at varying times of the day
Going for an internship
Many more university goers are giving their dream-careers a test run with an internship during their summer break. An internship on your CV can be highly useful for many reasons although there are a number of factors you'll have to consider.
Paid vs unpaid internships
The debate around unpaid internships has been heated over the past decade. However, even in the case of an unpaid position, there is still something to be gained as a student.
It will come as no surprise that unpaid internships can be easier to obtain, although even then, some openings with major companies can still be competitive.
If you can afford to work in an unpaid internship, this is an opportunity worth pursuing especially as a short term option of a few weeks up to a month. In all other situations, it might be necessary to hold out for a paid position.
Pros and cons of internships
Internships can be highly impactful on a CV. Notable benefits of these positions include the following:
Valuable sector-specific experience
You can decide if the career is right for you
You might gain important contacts within the industry
You could potentially make more money than a summer job
They are often more compelling than summer jobs
You could get a job at the end of it
However, as with anything, there are a few negatives to taking on internships, which might involve:
Working full days during your time off
Some positions not paying anything
Competitive application processes
Managers being unable to dedicate enough time to their interns
The fact that these are normally one-off arrangements only with fewer options to return year-after-year
Which is best for your career?
Ultimately, the choice depends on what you're hoping to achieve in your career. If you're studying for a role in a competitive industry with a very niche skillset, then you should seriously consider getting an internship. This will give you the best shot at breaking into the field.
Generally speaking, however, a summer job will not hurt your career prospects. Employers will still be happy to see that you've taken the initiative to get real-world experience. After all, workplace history is still highly valued, as well as your academic knowledge.
Whatever you choose is ultimately circumstantial. If you need money over the summer months then that may force your hand towards a summer job over an internship. However, if you have the time and resources available before entering a very competitive career path an internship is definitely worth your time.
How to reflect a summer job or internship on your CV
If you're taking the next step up in your career a work placement can look very good on your CV if it is added in the right way. However, there are a few tips and tricks to keep in mind
First of all, it's wise to present your document in a chronological format. This will demonstrate that your experience is more recent and that you've been proactive in your spare time.
When adding a work experience entry for either summer job or internship, remember to demonstrate relevance to the job you're targeting. This is what will give employers the most reason to sit up and notice your document amongst the competition.
If you've done an internship in your field of choice then this will be easier to do. However, in the case of a summer job, this can take a bit more skill. You'll need to make it clearer to the reader why your experience fits the job in question.
Don't forget, if you want to build your document faster, simply give our writing guide a look. It can help you plan your profile faster. It will help you through every step of the process so you can easily put that work experience to good use in your career search.