Graduate programmes (or schemes) are one of the leading ways for graduate students to take their first step into the working world. While most graduate schemes are highly competitive, there is an abundance of schemes available every year and in a variety of work sectors, too.
UK graduate programmes offer countless possibilities and professional benefits. Many students choose to apply for a graduate job, although they are rather competitive and spaces are limited. Learn more about grad schemes and when to apply.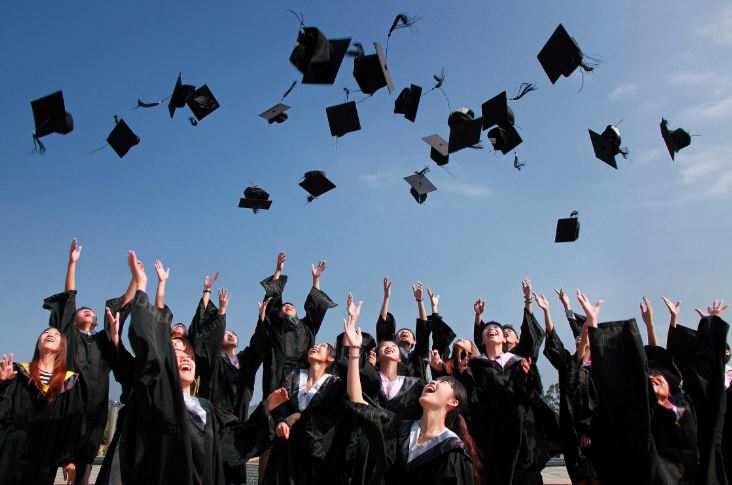 What is a graduate scheme?
A graduate scheme gives entry-level applicants the opportunity to develop in-depth knowledge and understanding of the profession while experiencing a hands-on programme that teaches new skills with key training and specialised support. There's more to graduate jobs than
Usually, a graduate programme will have a certain number of places and it is common that graduates are employed in groups. Working alongside other graduates can be comforting, as well as helpful and fun!
You can apply to work for a company as part of a graduate programme in a variety of specialisms. The different graduate programme specialisms range from finance, marketing, HR, business, banking, retail and even role-specific graduate schemes such as management-orientated posts.
Tip: Working as an intern during the uni holidays is one of the best ways to gain work experience in the sector prior to applying for a job. Many students guarantee that doing a summer internship or growing your professional network prior to graduation is key to getting off on the right foot and being accepted onto a graduate scheme.
Applying for a graduate programme can take a long time but thankfully there are lots of tools you can use to speed up the process of job applications. Our online CV builder can be used to create a winning CV to help you reach your career goals. You can also create a cover letter using the same application, coordinating with your CV.
Some of the best graduate programmes are run by:
Investment banks
Energy companies
Law firms
Oil companies
The best graduate programmes in the UK offer salaries of £40,000 or more.
After your graduate scheme, it is possible that your employers may wish to keep you on or promote you to a different position which is an added perk! If you aren't kept on, look at your time at the company as a positive experience and be sure to include your work experience on your CV to help you achieve your next job position.
When to apply for a grad scheme
The beginning of the academic year can be a hectic time but if you're organised and know which kinds of graduate programmes you wish to apply for, it's wise to start as soon as possible.
Application deadlines vary between companies with many deadlines around November and December. Applying during the first year of your final year at university might seem daunting or too soon but it's actually the quietest time of year. Towards the end of your academic years, you'll most likely be thinking about revision, studying, your dissertation and exams looming. Bag yourself a graduate scheme beforehand to ease the nerves of the oncoming big wide world!
There are several companies that have ongoing graduate scheme applications which mean that those who miss grad scheme application in the first half of the academic year can still apply later on. However, it is recommended that students apply to graduate schemes as soon as possible.
Attending interviews and being able to accept your offer prior to graduation will come as a relief and mean that you can enjoy your last year of university in style, knowing that you have secured your place at your desired company.