Writing a CV after you have been fired
Losing your job is always a stressful experience that can add extra pressure to the consequent search for a new position. Many may feel discouraged and even hit in their self-esteem, especially if they've been fired rather than laid off. However, there is no place for negativity in a resume.
At the same time, you should not lie either as that will jeopardize your chances of being shortlisted or keeping your new job further down the line.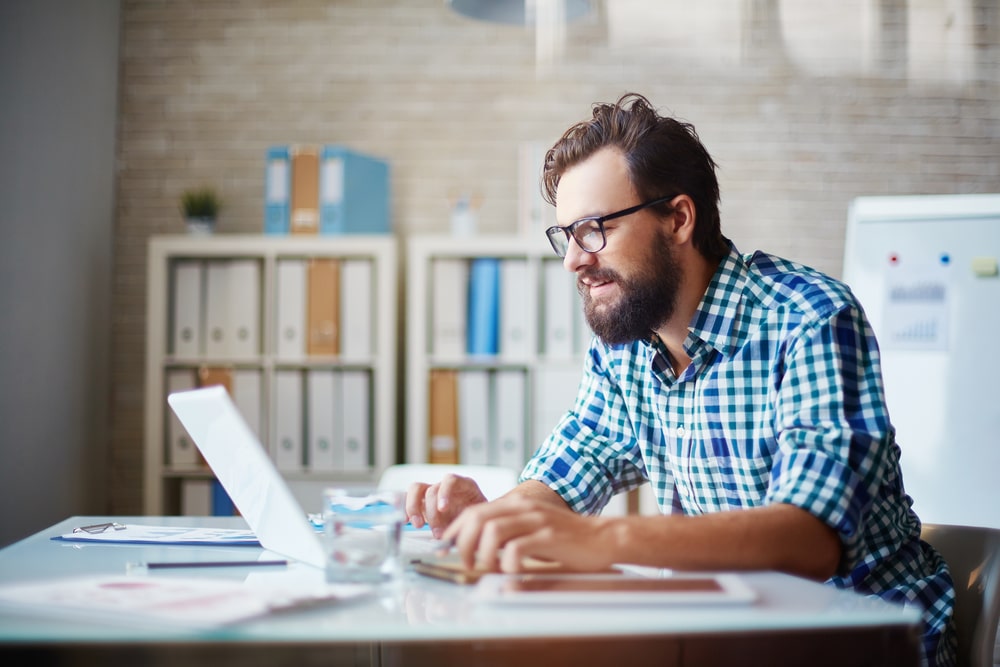 So what to put on the CV when fired? This article includes easy tips that will help you write a powerful, positive resume that doesn't hide the truth. 
Should I leave a job off my resume if I was fired?
Being fired is not a reason why candidates should exclude a job from their CV. So no, you should not forget about your last position just because you've been let go. 
That is because you have still done the work, helped the company thrive, learned new skills, and achieved results. And all that should find a place in your curriculum.
However, they may be other reasons why one may want to leave their last placement out. Find below examples of factors to consider when deciding whether to put a job in the CV.
How long you've been in the company
If you've worked as a manager for 3 years in your last organisation before having been made redundant, then you should definitely keep that experience in. 
If on the other hand, you were told that you were not going to pass the probationary period after a short period of time (let's say 2 or 3 months in) then you may want to leave that out.
How relevant is the experience to the position you're applying for
We can't stress this enough: a tailored CV is a successful one. If you have plenty of relevant work experience that has given you the skills and knowledge required in the job description, then you should focus on those positions rather than on your exploration into a completely different industry.
Does being fired affect my chances of getting a new job?
Having been sacked is not a deal-breaker. Plenty of studies have shown that nowadays, organisations are much more understanding when it comes to career changes and gaps as well as dismissals.
That's because the landscape has changed dramatically: it's now known by all HR professionals that employee switch jobs every 4 years on average. Moreover, recruiters are well aware that having been let go doesn't necessarily make you a bad employee or underachiever. There may be many more elements at play.
The fact that your last employment was not a good fit for you isn't in itself an issue. What really matters is how you deal with it and present it.
How to write the termination in the CV
The general advice is: don't include the fact that you've been fired in the resume. In fact, you should never write the reasons why you left a position in your CV, even when they are as understandable as moving to another town.
The CV is a document that should show your strengths and value as an employee and give recruiters a clear picture of your professional profile in seconds. Details can be discussed in the interview if necessary.
This doesn't mean that you should lie, which is often a risk in the dates of employment. Many job seekers write 'present' even when they have been let go. Lying is one of the greatest mistakes you can make on the CV and should always be avoided.
How to manage references
Space is precious when it comes to the resume, which should be kept short and clear and even limited to one page if possible. 
That's why normally, references should be left out of the CV unless specifically requested in the job ad. Even standard expressions like "references available upon request" are considered unnecessary.
However, you should always keep recommendation letters at hand and contact potential referees to see whether they'd be willing to back your application at a moment's notice. 
In case of a sour termination, it's still a good idea to get in touch with your last employer and let them know that you're looking for a new opportunity. They probably won't sing your praises, but remember that avoiding issues and a potential lawsuit is more important than badmouthing.
How to turn things in your favour
When you describe a past job in the work history section of your CV, you should focus on achievements and results and whether you have quit or been fired makes no difference. 
As mentioned before, you have acquired abilities that you can apply as you progress in your career, regardless of how the professional relationship with your employer has ended. 
Use numbers to show the impact you have had in the organisation and mention awards, new processes that you have implemented, and anything else that may make your application stand out.
Of course, you should still prepare yourself for the interview and consider how you will then explain the situation. Remember to keep a positive attitude at all times, be honest, and reverse the attention to your skills and accomplishments whenever possible.